MP Rob Butler visits the practice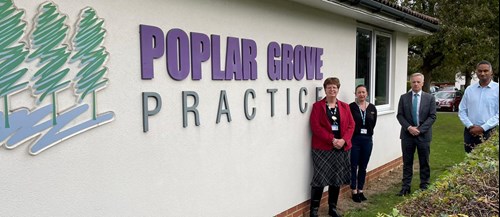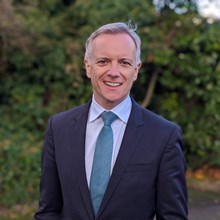 Rob Butler, MP visited the practice on 1st October to meet with the GPs and staff to discuss the issues facing General Practice currently and to get an understanding of the pressures and difficulties facing us in particular. He spent time speaking with staff and thanked them for their continued hard work throughout the pandemic and acknowledged that it's been a very tough 18 months for everyone in healthcare. Rob will be working with us in trying to resolve our on-going telephone issues; he is also aware that recruiting staff has become more difficult as more professionals leave Primary Care early.


We have since received a letter in response to his meeting with the practice which reads as follows;


To the entire team at Poplar Grove Practice
I am writing to thank you all for the tremendous work you have been doing since the beginning of the coronavirus pandemic, and continue to do today.
You have been on the frontline throughout, and I very much appreciate the huge efforts you have made to care for your patients in the face of the biggest peacetime health challenge in a century.
Having visited the practice last week, it is abundantly clear to me that teamwork has been absolutely essential to your achievements and resilience, and I pay tribute to each and every member of the team for the contribution you have made. I was very concerned to hear of the way some residents took our their frustrations on reception staff, and I would like to reassure you that I unreservedly condemn any abusive behaviour. 
We all know that many local people would like the option of more face-to-face appointments, I hope that this will be possible in the months ahead, especially as some of the infection control measures are relaxed once the virus poses less of a threat. However, I also fully understand and accept that healthcare has moved on in recent years, and many conditions and questions can be dealt with by phone or online, and that nurses, paramedics and pharmacists are an extremely important part of primary healthcare. I will do all I can to increase understanding amongst the public of the need for these changes. 
As we approach the winter, we know that there will be further challenges ahead, bu I am absolutely convinced that you will once again approach them with the professionalism and compassion that makes the NHS the envy of the world. 
Yours sincerely,
Rob Butler
Member of Parliament for Aylesbury 
We would like to thank Rob Butler for his time and look forward to working with him in the near future.