PG Coronavirus latest news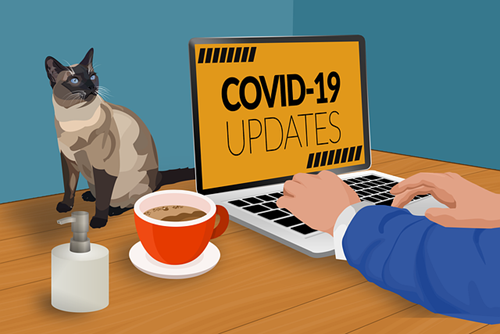 FACE MASKS
If you have been advised by us to attend the Practice for an appointment, we are now asking that you wear a face mask. 
A face mask can be provided for you but if you have your own face mask, as many of us do during these difficult times, please wear it; so we can save our supplies for those that don't and our staff.
Thank you
KEEP ALERT > CONTROL THE VIRUS  > SAVE LIVES
HEALTH VISITOR SERVICES DURING THE COVID19 PANDEMIC
The following services have been suspended indefinitely: All Child health drop ins; all routine child health and developmental reviews at 1 and 2 years.
With the exception of vulnerable families or in cases where there is safeguarding reason and staff will continue to attend case conferences, core groups, professional and strategy meetings.
We will continue to provide: antenatal contacts; new birth visits; 6-8 week contact such visits may be done over the phone or may continue to be in person.
Health visiting teams can be contacted by phone for advice and support, parents/carers should have the number for their team or you can find the numbers for all teams on the Trust website
https://www.buckshealthcare.nhs.uk/Health-visiting/contact-us.htm
Mental Health 24/7 Helpline now live for Bucks
A new telephone helpline for mental health advice has been launched in Buckinghamshire. It will operate during the pandemic 24 hours a day, seven days a week and temporarily replaces 111 for people who need mental health care and their situation  is not life threatening.   
Residents of all ages can call for advice about how to manage symptoms, to find out when and where to get help and to access support from mental health professionals.  During office hours, people who already use MH services should contact services directly using the phone numbers in their care plan.
Adult helpline:  01865 904997
Children and Young People: 01865 904998.
Find  more information about the MH helpline.
Bereavement Support during COVID 19
A new charity has been set up to help people and families affected by the coronavirus. Its purpose is to provide a helpline for all who need to speak to someone in these uncertain times, when loved ones may be ill in hospital or have died. Find out more: www.nationalbereavementpartnership.org