About Coronavirus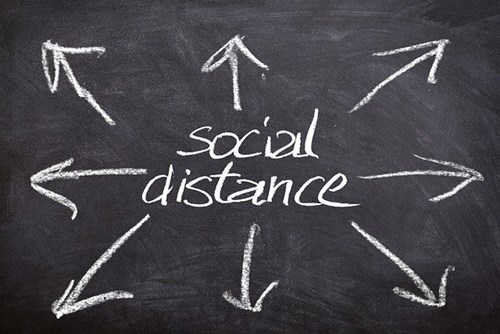 Changes to working practice.
COVID 19 UPDATE 18/12/2020 
Thank you for your continued support for the team at Poplar Grove Surgery during this pandemic.  
2020 has been a testing year for us all and we have been overwhelmed by your kindness and support for the team and understanding with all the changes we have put in place to continue to deliver high quality care at this time. 
In view of Buckinghamshire moving into Tier 4 on December 20th 2020, and the levels of COVID -19 being at their highest in the Pandemic, we are making some changes to our current protocols to keep you as our patients safe and our staff. 
From Monday 21st December: No patient can come into the surgery without a mask - we consider that the exemptions do not apply here due to the other Vulnerable patients who may be present in the building and also to protect our staff. 
Please answer your COVID screening text message prior to you appointment. Your appointment may be cancelled if this is not responded to. 
We are in discussion with the CCG and local surgeries to deliver the COVID – 19 vaccine and an update will follow when we have firm details. 
Please also note that Stoke Mandeville Hospital are no longer accepting routine Ultrasound scans and that waiting times for new routine outpatient appointments are at least 18 weeks. 

We are also suspending all our coil and implant removals and refits for the foreseeable futures as these appointments are longer than 15 minutes. If you have an appointment  booked for these already the Practice team will contact you directly in the coming weeks.
 Please remember, your GP practice is still open during the COVID pandemic.
Thank you for your ongoing understanding in these matters it is greatly appreciated. The Partners.
Further Information: 
If you need help with shopping/collecting prescriptions telephone 01296 395000
If you would like to volunteer to help out during the pandemic; Buckinghamshire and particularly in certain areas of the county, need volunteers to carry out a range of roles from short term or one-off tasks, to ongoing positions providing essential support. Visit Buckinghamshire Volunteer Matching Service - Community Impact Bucks  to register your interest.
Help us to triage your needs by using the Ask NHS application before you call the practice. You can download this application onto your phone using one of the links below.  This application will assess your symptoms and then offer you an appropriate course of action.  If required it will offer you a telephone consultation or tell you to call the practice.
Apple Phones:    https://itunes.apple.com/gb/app/ask-nhs/id1222121280?mt=8
Android phones:  https://play.google.com/store/apps/details?id=air.com.sensely.asknhs&hl=en
Or use the link Ask NHS bottom right on the screen.
We understand that not all patients (including children under 16) will be able to use an online application and will need to call the surgery in the normal manner. Please note there maybe delays in us answering your call.
NHS 111 online also offer a specific Coronavirus symptom checker at: https://www.nhs.uk/conditions/coronavirus-covid-19/
Repeat Prescriptions. 
Please use Patient Access if at all possible.  We will be restricting the collection of prescriptions from the surgery and use electronic transfer to your nominated Pharmacy.   If you do not have a nominated pharmacy please state this on your request and we can set it up for you.  Please do not come to the surgery to collect prescriptions if possible.  If you are unable to use Patient Access please post your repeat request to us. Please write clearly your name/Address/preferred pharmacy for collection and the items you require; a contact number is also useful.
Referrals. 
We will send details of your referral by email or text and then in the post.  Please do not come in to collect referrals. If you need to update your e mail address you can update your demographic information via Patient Access.
Results. 
You will be able to see your results via Patient Access.  If you have any concerns please call us on 01296 468580 after 10am.
New Registrations. 
Please do not come to the Practice.  Our registration forms are available via our website  http://www.poplar-grove.co.uk/new-patients/registration-forms/  If you are able to scan or complete these forms electronically you can  email them to admin.poplargrove@nhs.net   If you do not have this function then place in an envelope and put in our post box at the entrance opposite the pharmacy. We will not accept photos of these documents.
If possible please scan and send a copy of your photo ID and proof of address along with the registration forms.  If you do not have access to the internet, contact the Practice on 01296 468580 after 10am and we will arrange for the forms to be sent to you.  Do not bring in completed forms to the practice reception, post them or place them in our letter box at the entrance of the practice opposite the pharmacy.  Please note incomplete or illegible forms will be returned to you unprocessed.
Thank you for your cooperation during this time. As you will be aware information regarding Covid-19 can change daily.