About Coronavirus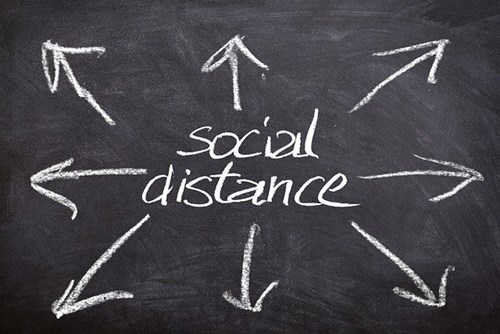 Changes to working practice.
With immediate effect our doors will be kept closed during working hours. Please do not come to the practice unless you have a confirmed appointment.
For everyone's safety and in line with Government direction we are minimising face to face consultations for the time being.  We have ceased online booking for face to face appointments so that all patients can be triaged over the telephone by a GP before attending, if required, the practice.
Please note we are not able to carry out clinical checks for Coronavirus – only NHS 111 can do this.
Please remember, your GP practice is still open during the COVID outbreak.
We are not allowing patients to directly book face to face appointments at the moment to help stop the spread of the virus. We are , however, more than happy to discuss your case over the phone offering advice and guidance.In some cases we may be able to consult by video link using mobile phones.  If clinically appropriate , we will invite you to attend the surgery for an appointment at a designated time.
It is important to stay well at this difficult time so please contact us if your child is poorly with any symptoms that cause you concern. This is just as important if you are worried that your child has a non Covid related condition .
Call the surgery to arrange a telephone consultation or use the AskNHS App to book a call back if you are 16 or over.
It is really important you continue to use your GP practice - especially if your child is feeling unwell or has a condition like asthma or diabetes. The staff at your G.P practice are still here for you, even though we are having to do things a little differently. Please don't be afraid to call us if you are concerned about your child's health. 
Urgent Appointments
Help us to triage your needs by using the Ask NHS application before you call the practice. You can download this application onto your phone using one of the links below.  This application will assess your symptoms and then offer you an appropriate course of action.  If required it will offer you a telephone consultation or tell you to call the practice.
Apple Phones:    https://itunes.apple.com/gb/app/ask-nhs/id1222121280?mt=8
Android phones:  https://play.google.com/store/apps/details?id=air.com.sensely.asknhs&hl=en
Or use the link Ask NHS bottom right on the screen.
We understand that not all patients (including children under 16) will be able to use an online application and will need to call the surgery in the normal manner. Please note there maybe delays in us answering your call.
NHS 111 online also offer a specific Coronavirus symptom checker at: https://www.nhs.uk/conditions/coronavirus-covid-19/
Use this service if you have to stay at home because of coronavirus and you need a note for your employer. If you have to stay at home but feel well enough to work, ask your employer if you can work from home. If you can work from home, you will not need an isolation note. 
https://111.nhs.uk/isolation-note
Ongoing Medical Conditions. 
It is anticipated that GP Practices will have to limit routine long term condition reviews.  The Practice will contact you if we are able to see you.  If you have any concerns or your condition worsens/becomes difficult to manage please call us on 01296 468580 after 10am if possible.
Nurse Appointments.
We have applied restrictions on what type of nursing appointments are necessary to carry out during this period:-
ESSENTIAL APPOINTMENTS:-
Baby Immunisations
Urgent bloods as requested by GP
ECG ( to be screened by GP)
Dressings/Wound care
Bloods for drug monitoring
24hr B/P
R-test(ambulatory ECG)
b12 injection( to be screened by GP)
The following will be dealt with by Telephone Consultations:-
Contraception for Combined Oral Contraception only
Progesterone Only Pill (no need for pill check)
Asthma
COPD
Diabetes
NON ESSENTIAL – These appointments are currently suspended
Travel vaccs
NHS healthcheck
SMI healthcheck
LD healthcheck
B/P - advise home monitoring or visit chemist
Spirometry
Non urgent bloods
Repeat Prescriptions. 
Please use Patient Access if at all possible.  We will be restricting the collection of prescriptions from the surgery and use electronic transfer to your nominated Pharmacy.   If you do not have a nominated pharmacy please state this on your request and we can set it up for you.  Please do not come to the surgery to collect prescriptions if possible.  If you are unable to use Patient Access please post your repeat request to us. Please write clearly your name/Address/preferred pharmacy for collection and the items you require; a contact number is also useful.
Referrals. 
We will send details of your referral by email or text and then in the post.  Please do not come in to collect referrals. If you need to update your e mail address you can update your demographic information via Patient Access.
Results. 
You will be able to see your results via Patient Access.  If you have any concerns please call us on 01296 468580 after 10am.
New Registrations. 
Please do not come to the Practice.  Our registration forms are available via our website  http://www.poplar-grove.co.uk/new-patients/registration-forms/  If you are able to scan or complete these forms electronically you can  email them to admin.poplargrove@nhs.net   If you do not have this function then place in an envelope and put in our post box at the entrance opposite the pharmacy. We will not accept photos of these documents.
If possible please scan and send a copy of your photo ID and proof of address along with the registration forms.  If you do not have access to the internet, contact the Practice on 01296 468580 after 10am and we will arrange for the forms to be sent to you.  Do not bring in completed forms to the practice reception, post them or place them in our letter box at the entrance of the practice opposite the pharmacy.  Please note incomplete or illegible forms will be returned to you unprocessed.
Thank you for your cooperation during this time. As you will be aware information regarding Covid-19 can change daily.